Hear Ensemble Kandeleh
0:00/2:38

0:00/2:37

0:00/2:11

0:00/4:04

0:00/2:25

0:00/1:43
Meet Viktoria and Yakov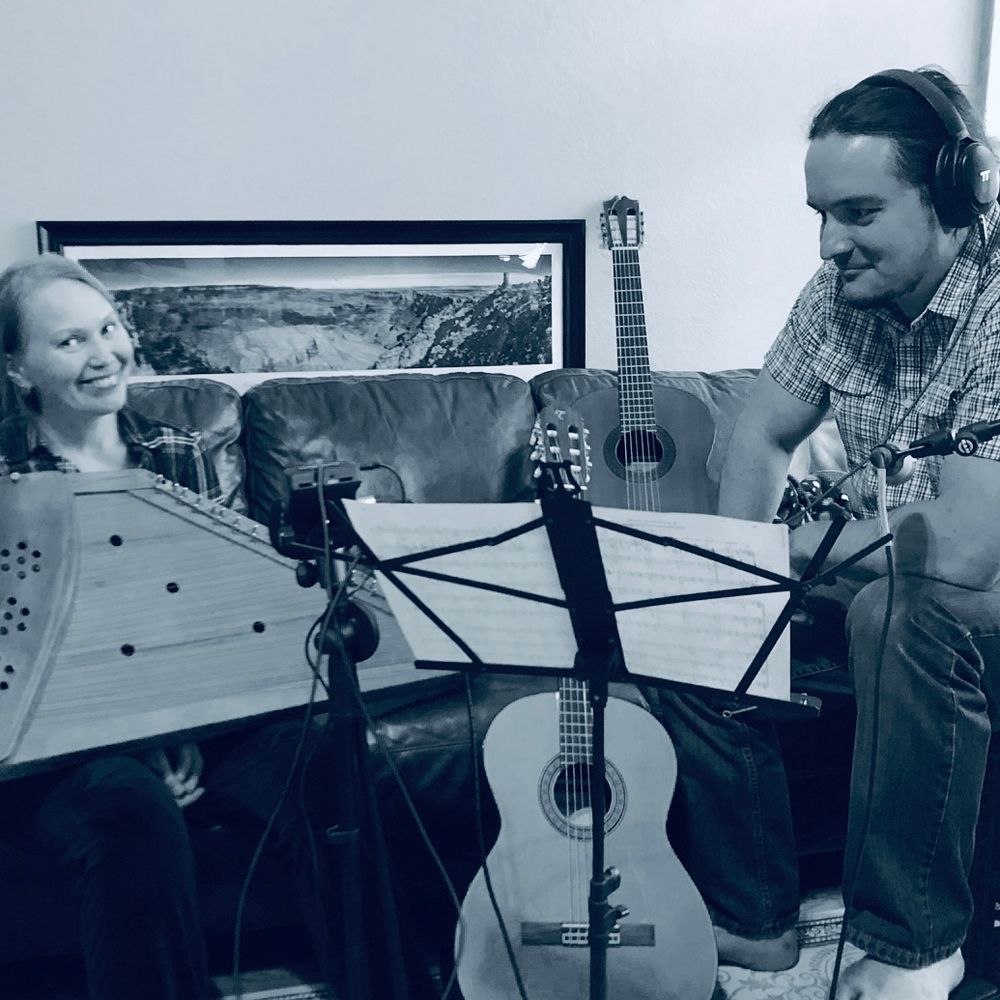 Ensemble Kandeleh
Viktoria Nizhnik trained classically from childhood onward, becoming a truly masterful artist of the Karelian chromatic kantele, the diatonic folk kantele, and the jouhikko, a bowed lyre type instrument.  She is ethnic Livvi-Karelian, and so her heart beats with the traditional Karelian folk music she plays.  Additionally, highlights of her formal education include graduating from the Petrozavodsk State Conservatory (Karelia, Russia), laureate of the International Adreev Competition, and a former soloist of the State National Ensemble of the republic of Karelia ("Kantele").
Yakov Nizhnik is a graduate of the Petrozavodsk State University (Karelia, Russia), having received his PhD in Organic Chemistry at the St. Petersburg Institute of Technology.  He is a professional chemist and an enthusiastic part time musician, playing such wide ranging instruments as classical guitar, diatonic folk kantele, jew's harp, a wee bit of the theremin, and a chemistry inspired instrumental creation all his own - the dry-ice-metallophone.  Besides chemistry and folk music, he adores the music of Richard Wagner, L. van Beethoven, G. Verdi, J.S. Bach, A Schnittke, and King Crimson.
Together Viktoria and Yakov cover a wide range of repertoire including traditional Karelian, Russian and Ukrainian music, transcriptions of classical music from medieval to modern, and original interpretations of rock compositions.